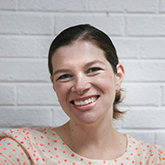 Molly McDonald-Stone is a current graduate student at Wake Forest University. She is currently interning with Awakenings Center for Intimacy and Sexual Health. Upon graduation Molly will be seeking licensure in North Carolina as a License Professional Counselor. Molly completed her undergraduate studies at North Carolina State University, and graduated magna cum laude in 2006 with a degree in Psychology.
After working as a rehabilitation specialist with Dorthea Dix Hospital in Raleigh, Molly left behavioral health in 2007 and started her own business, Sanctuary A Perfect Home, in Greensboro, NC. She is eagerly anticipating re-entering the behavioral health field again, with a passion for working with couples, infertility issues, and sexual empowerment for both sexes.
She currently resides with her husband and two children. Her favorite past times include working on her historical home, playing dinosaurs on the front porch, laughing with her husband, and avoiding having to cook dinner, or at least having to clean it up.