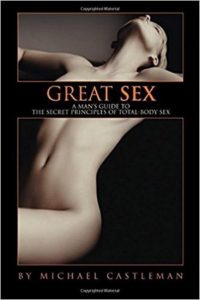 Great Sex by Michael Castleman
Great advice for men who want to understand a woman's body and how to bring her pleasure.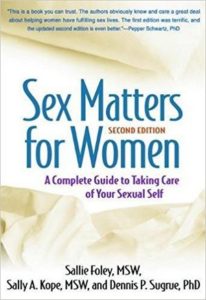 Sex Matters for Women by Foley, Kope, Sugrue
Solid information. Answers all the questions women have about sex throughout our life cycle – even the embarrassing ones.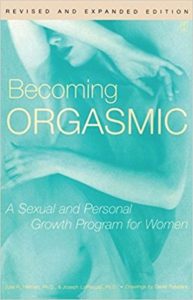 Becoming Orgasmic by Heiman, LoPiccolo, Palladini
Step-by-step gentle instructions. Great film made by same group.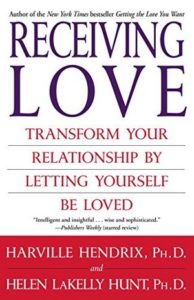 Receiving Love by Hendrix and Hunt
Authors, married partners, teachers, I've learned so much about relationship from these two. We are drawn to our opposite for the hope of both partners becoming more whole. Loving expands us and heals us and makes us whole. This is the latest publication but I recommend them all. Every married person who feels like their spouse could never love them the way they need to be loved should read this book.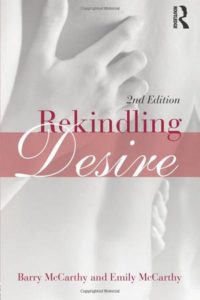 Rekindling Desire by Barry and Emily McCarthy
Step-by-step program to help low-sex and no-sex marriages. Confront your guilt, shame and inhibitions. Real help, as well, for men with fetishes or pornography addiction.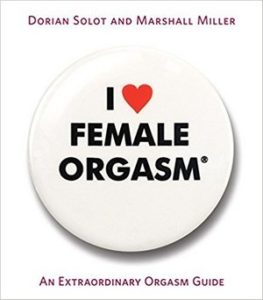 I Love Female Orgasm by Solot and Miller
I love this book.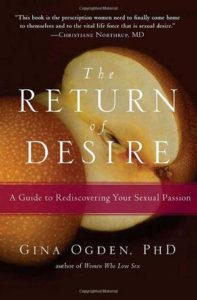 The Return of Desire by Gina Ogden
Exciting explorations of spiritual, physical, mental and emotional aspects of sexual desire. New age ideas reveal the complexity of sacred union. Friendly to all sexual orientations.
Mating in Captivity by Esther Perel
Smart book about the need for enough autonomy, difference and passion in relationship. "Fire needs air to burn.". Goes beyond tired explanations that connection alone is all we need.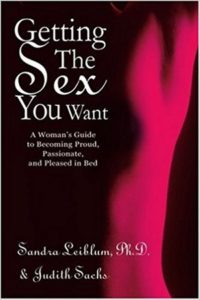 Getting the Sex You Want by Leiblum and Sachs
Intelligent, modern help for a woman throughout life's transitions including menopause and suddenly single.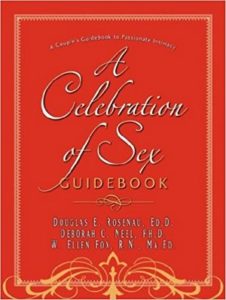 A Celebration of Sex: A Couples' Guidebook to Passionate Intimacy by Doug Rosenau, Deborah Neel and Ellen Fox
Christian workbook uses scriptures and exercises to bring back joy. Dr. Neel is a Raleigh psychologist.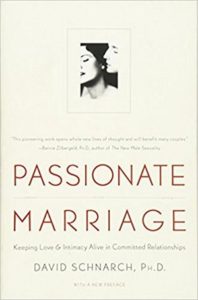 Passionate Marriage by David Schnarch
Excellent, fascinating exploration of the dynamics of a couple on sex. Discover how containing your own anxiety about sex can change everything. Real answers for the higher-desire partner.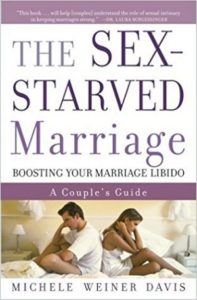 The SEX-STARVED Marriage by Michelle Weiner.
Kind narrative offers help for couples who are short on desire and long on hurt. Includes direction for the gender-reversed situation of a man with low libido.
The Musculoskeletal Mystery: How to Solve Your Pelvic Floor Symptoms by Ingrid Harm-Ernandes
A life-changing complete and comprehensive guide to resolving pelvic pain naturally. It contains guidance and support for those suffering from the physically and emotionally stressful, and often undiagnosed, pelvic floor disorders, pelvic pain, irritable bowel syndrome, endometriosis, Interstitial Cystitis, prostatitis, incontinence, pain or discomfort during sex, and incontinence. Educated on the most current science, illuminated by the stories of real patients, and armed with the thorough knowledge in this book, Ingrid's patients have gained a growing understanding of their pelvic floor, pelvis, and beyond, and have transformed their relationship with their own bodies. Ingrid's pelvic physical therapy patients inspire her with their progress every day. She hopes that sharing this information, empowers you to participate in your own healing journey to reach for and achieve your body's own unique potential. A complete and comprehensive guide on pelvic floor health and resolving pelvic floor pain without surgery.