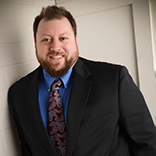 REED WATSON
MS, LMFT
(He/Him/His)
Reed Watson is a Licensed Marriage and Family Therapist with an MS in Marriage and Family Therapy from East Carolina University.
Reed works with clients to explore the cycles within their lives and relationships that cause us to feel hurt and disconnected, and to repair those cycles for emotional and relational health. We usually have good reasons for reacting to hard situations the way we do, because of the way we were raised and our past relationships. But a lot of the time these reactions we've learned hold us back in our current relationships. Therapy allows us an opportunity to grow through the experience of recognizing, validating, and taking better care of the parts of ourselves that have been hurt.
Reed has experience working with couples on sexual problems like: sexual frequency, pain during sex, desire discrepancy, and difficulties with arousal and orgasm. He also helps couples with relational issues like communication, infidelity, and conflict. And, last but not least, he also works with individuals on depression, anxiety, and other struggles, including individuals who need help with problems in their relationships.
Reed offers sex therapy for both couples and individuals. Additionally, he has completed over 60 hours of intensive training in attachment-based couple's therapy called Emotionally Focused Therapy (Externship and Core Skills.)
Outside the therapy room, Reed likes reading for pleasure, experimenting in the kitchen, and watching Carolina basketball.
Accreditations
AAMFT, NCAMFT, and AASECT Member
Certified Prepare/Enrich Facilitator