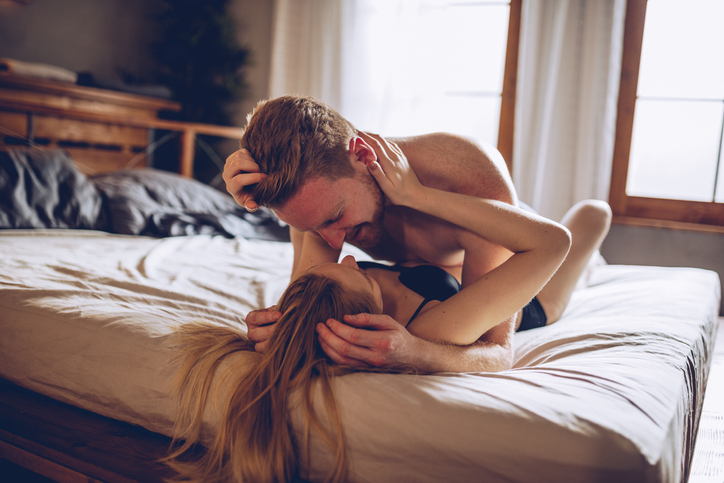 Three Different Types of Sex Therapy – Inside, Outside, and Between
What are the different types of sex therapy?
Sex therapy treats sexual problems, but the different types of sex therapy target where the clinician or practitioner believes the problem originates. Some types of sex therapy target the individual either medically, mindfully, or psychologically. Other types of therapy target the forces outside the individual and couple. And the type, that myself and my clinic practices, targets the space between the couple. We believe that there can be a push-pull dynamic that is most toxic to the couples' sexual relationship.
Sex Therapy for Inside the Individual
Medical therapies – so for many discreet sexual dysfunctions medical intervention can be a lifesaver. For instance, sildenafil (Viagra) radically improves most male erectile dysfunctions whether the cause is psychogenic ED or physiological changes.
Physical therapy is often an important adjuvant therapy for sexual pain problems like pervasive anal cramps, penile and testicular pain, persistent genital arousal, vaginismus, or painful intercourse.
Mindfulness training – working to calm the mind has been proven to be a useful intervention for emotional regulation. Especially women are prone to self-criticism and "busy mind" (all the things to do on their list) that stop their engagement in the sexual moment.
Childhood messages or lack of affection, trauma, sexual trauma – sometimes there are sex-negative messages we've received in childhood like masturbation is wrong, or our sexual development was early (more difficult for girls) or late (more difficult for boys) that need healing in therapy. People growing up in childhoods where affection was sparse often struggle to find sexual desire in their romantic relationship. It's as if they decided never to trust someone again with their primitive and actual needs to be touched. Obviously, any sexual violation (rape, date rape, molestation, unwanted sexual touching) needs healing and in most cases, therapy is usually essential. But even trauma from things like growing up with an alcoholic parent or violent household often leave a person with a dysregulated nervous system that cannot relax during a sexual encounter. Soldiers returning from deployment with PTSD have a 70% chance of having sexual dysfunction.
Prior relationship hurts – early sexual experiences form current expectations and blueprints. Many women have had poor first experiences with intercourse that were painful, not relational and/or not sensitive to their needs. Many men have premature ejaculation during their first intercourse. If these experiences are not processed and integrated, they can have long lasting negative effects on adult romantic relationships. Enduring earlier relationships where your sexual needs were ignored or trampled can make you cynical in current relationships.
LGBTQ – If your very gender or sexual orientation is rejected by your family or origin much less the culture at large, sex can be fraught with tension, shame, and anger. It may take years and much therapy to become settled and integrated in your sexual self.
Sex Therapy for Influences Outside the Individual or Couple
Many of us struggle against these toxic forces but for some of us we need psychosexual therapy to really analyze how they stop us in bed:
Patriarchy – We live and breathe in a patriarchal society and many women don't talk about their sexual needs deferring to their male partner's needs. Women in hookup culture only stand a 10% chance of having an orgasm and may come to believe that men don't care about their arousal or climax. Therapy can help a person become braver about asserting what they need sexually.
Slut-shaming – Also our culture still shames for women to wanting sex. There can be toxic residue of these messages even when she is in a committed relationship where sex is definitely wanted by her partner.
Not attractive or thin enough – Both men and women are subject to the increasing influence of the beauty industry and the unrealistic expectations to be thin, young and beautiful at all times. It can seem like sexual desire and need is disgusting if you don't meet the standards of supermodels.
Pornography – To begin with pornography doesn't show how real people make love. Even sites that claim to show "real people" having sex are showing people who want to show others how they have sex – again, not what most people want to do. Porn is without meaning and context and care. Furthermore, pornography has standardized female genitals as looking one particular way and has alienated many women from their beautiful genitals. Not to mention that men as well have been exposed to super large, always hard, male genitalia in pornography leaving them anxious about real sized genitals and the natural waxing and waning of erections.
Sex Therapy for Between the Partners
I practice sex therapy from an attachment theory lens. This is a different type of sex therapy than many sex therapists practice. Often sex therapists are cognitive-behaviorists who prescribe interventions like sensate focus to quickly get couples reacquainted with each other's bodies. This can work if the couple is not terribly distressed over their sexual differences. But by the time a couple seeks therapy, sexual attachment if usually markedly disrupted by a pursue-withdraw negative cycle between couples. One person wants sex more (or more variety, intensity, etc.) and the other seems to back away from sexual encounters. The more the first initiates, pesters, complains; the more the other person feels defensive, defeated and like they are not good enough.
Attachment theorists don't see libido as a discreet quantity that one person has too much of and the other person has too little of – it's actually a shared quality in-between the two people.
What is Sex to Romance?
Sex is imperative to a romantic relationship for most people. We fall in love in the beginning usually with someone we find sexually attractive. We also want someone who gets us – who understands who we are. Both emotional and sexual connection make for a secure bond. Without sexual excitement we are tempted by other partners. We may find our relationships empty and our attachment eroding. We question whether we are even in love. Both areas of connection have push-pull cycles that influence each other.  For more on this type of sex therapy listen to this episode on my podcast Foreplay – Couples and Sex Therapy. For instance, often one person needs to feel safe emotionally before they feel sexual desire. And their partner often needs sex to want to open up emotionally. Deal with sexual problems simultaneously with your emotional problems. This is essential to your relationship and to good couples therapy and to good sex therapy.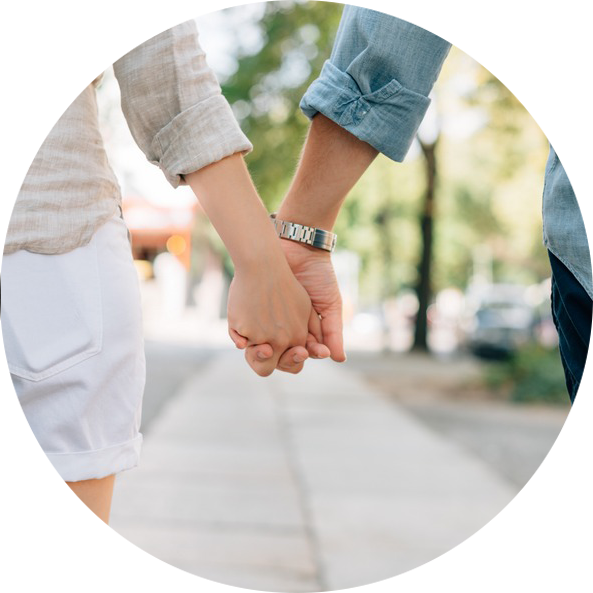 MAKE AN APPOINTMENT
Call or text 800-701-4125 for a free consultation to see how Awakenings will help you!