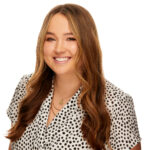 ERIN BOSTROM
MSW, LCSWA,
Charlotte Manager
(She/Her/Hers)
Erin Bostrom joins us in Charlotte and is a Licensed Clinical Social Work Associate who graduated from the Joint Master of Social Work program at UNCG and NCA&T. Here she focused on multicultural clinical practice. Here she also learned the importance of diversity, inclusion, intersectionality, culture, and being comfortable with being uncomfortable.
Erin has been with Awakenings since early 2018 and has since grown her passion working with individuals and couples on issues relating to the negative cycle both emotionally and sexually. She is highly trained in Emotionally Focused Therapy for Couples (EFT) and trains other clinicians on her team from Charlotte.
Additionally, she also works with substance abuse, addiction (porn, gambling, eating disorders, etc.), sexual trauma and abuse, life transitions, college/school issues and transitions, self-esteem, relational and marital discord, communication, generalized anxiety disorder, and major depressive disorder. She has a special interest in younger adults and couples.
Her main approach to therapy is to create a safe space, free of judgement and criticism, and joining with and really listening to her patient's concerns.
Erin's focus is for her clients to feel heard. She is LGBTQAI-friendly.
Fun Facts: In her down time, she loves making traditional Asian cuisine with her Vietnamese grandmother and family, playing board games, and watching documentaries and new movies with her partner. If you ask her what she really loves, she will tell you that she loves re-watching her favorite TV shows and movies by herself when she can.