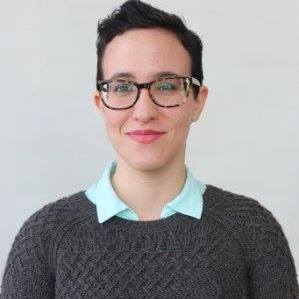 Cassandra Lange
MSW, LCSW, MEd.
*Not currently accepting clients
Cassandra Lange is a Licensed Clinical Social Worker who completed a dual degree graduate program in Social Work and Clinical Sexology at Widener University. She recently moved to Greensboro from Philadelphia where she was providing outpatient and group therapy to adults in a community mental health setting. Cassandra practices at the Greensboro office.
Cassandra's clinical approach is warm and non-judgemental. She believes in the power of the therapeutic relationship to heal and transform. As a social worker, Cassandra considers not just what the person in front of her is presenting, but also their social and political environments, their upbringings, and their identities. Her lens is both feminist and trauma-informed. Cassandra has extensive training in and experience with Dialectical Behavioral Therapy and draws from this in her practice, believing strongly that each person is both doing the best that they can AND needs to do better to reach their goals. She specializes in individual and couples/relationship work and welcomes LGBTQ+, queer, and kink clients, as well as clients with different philosophies of intimate relationships.
Cassandra grew up in Buffalo, NY and still roots hopelessly for the Buffalo Bills. She lives with her two cats, Pinecone and Yukon, and enjoys knitting, reading, and napping.