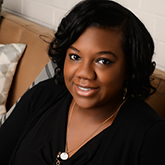 Helena A. Tisinger is a Licensed Marriage and Family Therapist. She has earned her Master's degree in Marriage, Family, and Couple Counseling from Capella University. She received a Bachelor's Degree in Psychology with a minor in Child Development and Family Relations from Indiana University of Pennsylvania. She is dedicated to working with an array of individual, families, and couples helping them heal difficult relationships and past hurts.
Helena enjoys helping others and she has specialized certifications to do so.  She is training in Emotionally Focused Therapy and sex therapy at Awakenings.
As a trauma therapist, Helena is equipped to assist those who have suffered and survived trauma and has completed the Trauma Focused Cognitive Behavioral Therapy collaborative through the North Carolina Child Treatment program affiliated with Duke University. She is a rostered TFCBT Therapist for the state of North Carolina. She skillfully uses her training to help others triumph over trauma. Helena is also an accredited Triple P provider (Positive Parenting Program) who has worked to empower parents to conquer the challenges of parenting children with severe emotional and mental health needs. As a black therapist, she is particularly attuned to helping African-American  patients as they deal with a racist majority culture.
As she continues her clinical journey, she continues to gain experience working with couples, individuals, and families who struggle with anxiety, depression, communication issues, trust issues, conflict resolution, and parenting. She has worked with emotionally disconnected couples who have a desire to regain their closeness with one another.
Helena is originally from the cold mountains of western Pennsylvania. She relocated to North Carolina in 2014 and has hit the ground exploring ever since. She loves spending time with her family. She enjoys quiet times on the beach with her loved ones, trying new food and restaurants, hiking trails exploring new scenery, and cooking and baking for a past time. Helena loves to travel and explore other cultures and all they have to offer her.