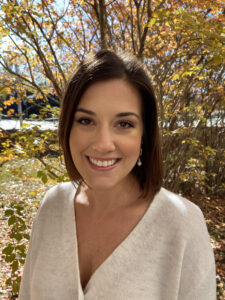 KIRSTEN FIGARO
Clinical Intern
Welcome!
Do you often find yourself feeling misunderstood? Do you find it difficult to manage all of life's demands? Do you struggle with the feeling that you aren't living up to society's expectations of what your life should look like? It is my belief that having someone you can trust who will offer validation and
individualized support is crucial in creating meaningful and effective plans of action to combat these issues. You've taken the first step in seeking out a therapist to walk with in this journey, and I'm glad you're here!
As members of American society, we are inundated daily with messages about who we should be and how the path to get there should look. I collaborate with clients to filter through those messages via self-discovery so that they can respond in a way that feels most authentic to themselves. Thus, beginning the journey to self-love, healing and a life of peace.
My approach to therapy is to provide a safe, judgement-free space where positive change can happen, hope can flourish, and relationships can thrive. In sessions, I utilize a Solution-Focused or Narrative Therapy approach that is tailored to each of my clients. I work with children, teens, adults and families
from a systemic perspective to better understand their world. Clients can expect that each of their sessions with me will be an experience where they can safely share and edit their story.
I am passionate about assisting clients with the following:
 Anxiety
 Attachment
 Trauma
 Emotional regulation
 Women's issues
A little about me: I live in Raleigh with my badly-behaved dog, Harper, and two foster kittens, Rascal and Girlfriend. I came to Raleigh for college (GO PACK!) and haven't left. Marriage and Family Therapy will be my second career, as I have been working at SECU since graduating from NC State in 2012. In my free
time I enjoy cooking, reading and spending time with family and friends. I look forward to meeting you!