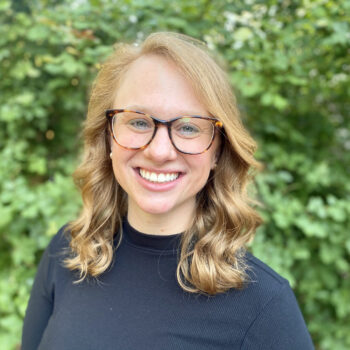 LEAH CAMINKER
MA, LCMHCA
(She/Her/Hers)
Leah is dedicated to helping people move through challenges, and into a life with greater vitality and meaning. Rooted in mindfulness practices, social justice counseling, and cognitive therapies, Leah assists clients of diverse identities to expand their sense of freedom and authenticity. Healing is always possible and therapy is here to help. While the process may seem complex, it is a journey filled with insight, humor and genuine connection.
Leah believes that our symptoms and problems become workable when we view them with curiosity and openness rather than aggression. We are not "bad" because we suffer, instead, suffering is part of life. Imagine transforming that pain into a source of strength and resilience. More importantly, imagine not having to do this work alone. Leah offers clients a space to uncover obstacles that keep them from experiencing intimacy, joy, connection and safety.
Working with individuals and couples, Leah's therapeutic approach is influenced by Person-Centered Therapy, Emotionally Focused Therapy, Trauma-Informed Care, Body-Centered Awareness, and Attachment Theory. Sessions take place in a way that best fits each person, unique to their needs and preferences. Leah incorporates proper pacing and resourcing in order to support clients in feeling safe and regulated during sessions.
Leah earned her Master of Arts in Clinical Mental Health Counseling: Contemplative Psychotherapy and Buddhist Psychology from Naropa University. In her spare time, she enjoys exploring new trails, ethnic cuisine, reminiscing about teaching English in foreign countries, and spending time with her family.