February 15th: Falling Out of Love
Yesterday: high holiday for lovers; today, disillusionment everywhere.
It was the high holy holiday for lovers yesterday.  Today, there is disillusionment everywhere. Some of us had sex.  Some of us didn't get any.  Some of us got some but didn't really want it to begin with. Maybe the restaurant was too crowded or our indigestion stopped our planned for romantic interlude. Maybe chocolates and flowers didn't appear. Maybe a child had a fever and our plans got cancelled. We didn't find love or we are falling out of love. Morning light casts a long shadow over our fantasy wishes for Valentine's Day.
As disappointment settles in, today, we might be asking ourselves heavy questions.  Do I even love him?  Does she love me?  What if she'll never be passionate enough for me?  What if his sexual rejection means he isn't attracted to me?  When upsets happen on significant days like holidays or birthdays, we more easily paint our whole world as dark and gloomy and question the basis of our relationship.
We fall in love with someone and imbue them with ALL the qualities of a prince and princess that matches the lover-mother-protector-comforter-ever exciting image in our mind.  They are to be our everything.   They will know our needs without having been told.  Then, gradually, we are disillusioned by the ways they are different from the magical person we wished for.  There are holes, frayed edges, and near unraveling of the once, whole cloth of our chosen lover.
Necessarily, these holes allow us to see through to the real other whom we've married.  They are not the same as us.  Usually, they are vastly different.   We fantasized symbiosis and now we are left with an alien.
This is our first opportunity to find real love with a genuine person not a figment of our imagination.   Not easy but true and real.  February 15th is the most hopeful day of the year.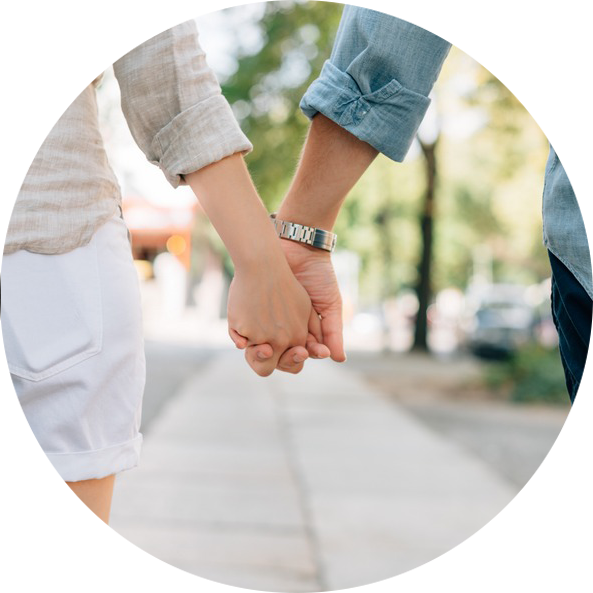 MAKE AN APPOINTMENT
Call or text 800-701-4125 for a free consultation to see how Awakenings will help you!