Gambling Your Heart and Body on Monogamy – Part II
In Part I we discussed the relational risks in marriage for each opposing side of the closeness continuum: pursuers<—>distancers. Ironically the ability to be happier lies in risking what we fear most. For monogamy to become alive, safe, erotic and rich, pursuers must risk the fear of abandonment and losing control and distancers must risk the fear of being smothered or being controlled.
Risking sexually is also imperative if we are to make love for a lifetime with one person – to truly enjoy monogamy. Pursuers often complain of endless rejection by their partners. Does this mean they should stop initiating sex? No, not exactly. My experience with pursuers who simply wait for sex whenever their distancing partner gets around to it is—no sex. Rather, they must present their need for sex to be regular (within reason) and erotic in the marriage. Without nagging continuously, if over a specified time frame, they observe their partner's change or lack thereof, pursuers must make a difficult decision about the compatibility of the relationship. Fidelity cuts two ways: we pledge to stay away from all others but we implicitly or explicitly (as in my marriage vow, "With my body, I thee worship,") promise an alive eroticism with our spouse. The pursuer must decide if they really want a relationship without positive fidelity or are simply dependent. I know this sounds really tough and it is. But in the meantime, pursuers can overcome their own contributions to the lack of sex – inhibition, poor seduction skills, lack of subtlety, inept technique, and/or anxious initiation patterns.
Maybe learning how to truly seduce your high school sweetheart and fifty-year-old wife (presumably the same person) requires putting words to feelings that you bottle up rather than the usual reaching for her under the covers. Maybe the anxious boy-like seducer needs to use a serious man voice, look her in the eyes and tell her, "I want you." Maybe you don't really know where her clitoris is or how to give her an orgasm, so you ask. Maybe the woman who desperately wants sex but waits for initiation, dons a blond wig, rents a limo, picks up her husband, and goes for a wild ride around town. Maybe just the wig. Translating pent-up frustration into energy that improves our part of the sexual relationship can transform it.
Distancers often repress their own sensuality or diminish, in their mind, their partner's desirability in order to devalue their loved one. Distancers who complain that the sex has become so unsexy may have to examine their contribution to the problem, too. Initiating, which may feel like an arduous chore, becomes a gift if this avoider of dangerous intensity digs deep inside to find their own erotic core. Gamble wanting and the inevitable weakness of that position. Perhaps, doing what is dirty, a little taboo or unnerving throws sex just off-balance enough to make it erotic again. Revealing your inner thoughts about sex is as vulnerable as it gets. Maybe for you it's risky to blow your husband in the car … in the garage. Maybe you taste him or taste her and lick your lips. Maybe you ask her to hold you and stay awake afterwards as you gather your soul back together. Maybe you demo how you touch yourself by candlelight so he'll really know. Like Rod Stewart sings in Tonight's the Night, "Ooo baby let your inhibitions run wild!"
"Gracious! So scary, so difficult," you exclaim, "I couldn't possibly." Is it more difficult than a divorce? More difficult than a depressed spouse? More difficult than a sterile relationship in which to raise your children? More difficult than how distracting making the grocery list is when your partner is all over you? More difficult than enduring mind- and body-numbing sex week after week? More difficult than the set distance between the two of you that causes such unhappiness?
We assume that being happily married and monogamous might mean our spouse should change. When we come up against our own stilted or undeveloped places we invariably face anxiety. We fear that if we change our spouse will do nothing. We claim we'd like to be closer, as long as it's not messy, out-of-control or nerve-wracking. Well, sorry, it is. Monogamy isn't sanitary, neat, or easy—neither is sex.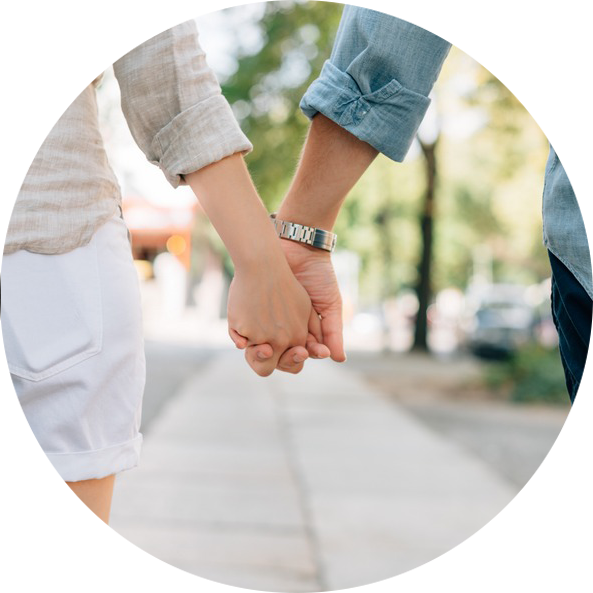 MAKE AN APPOINTMENT
Call or text 800-701-4125 for a free consultation to see how Awakenings will help you!