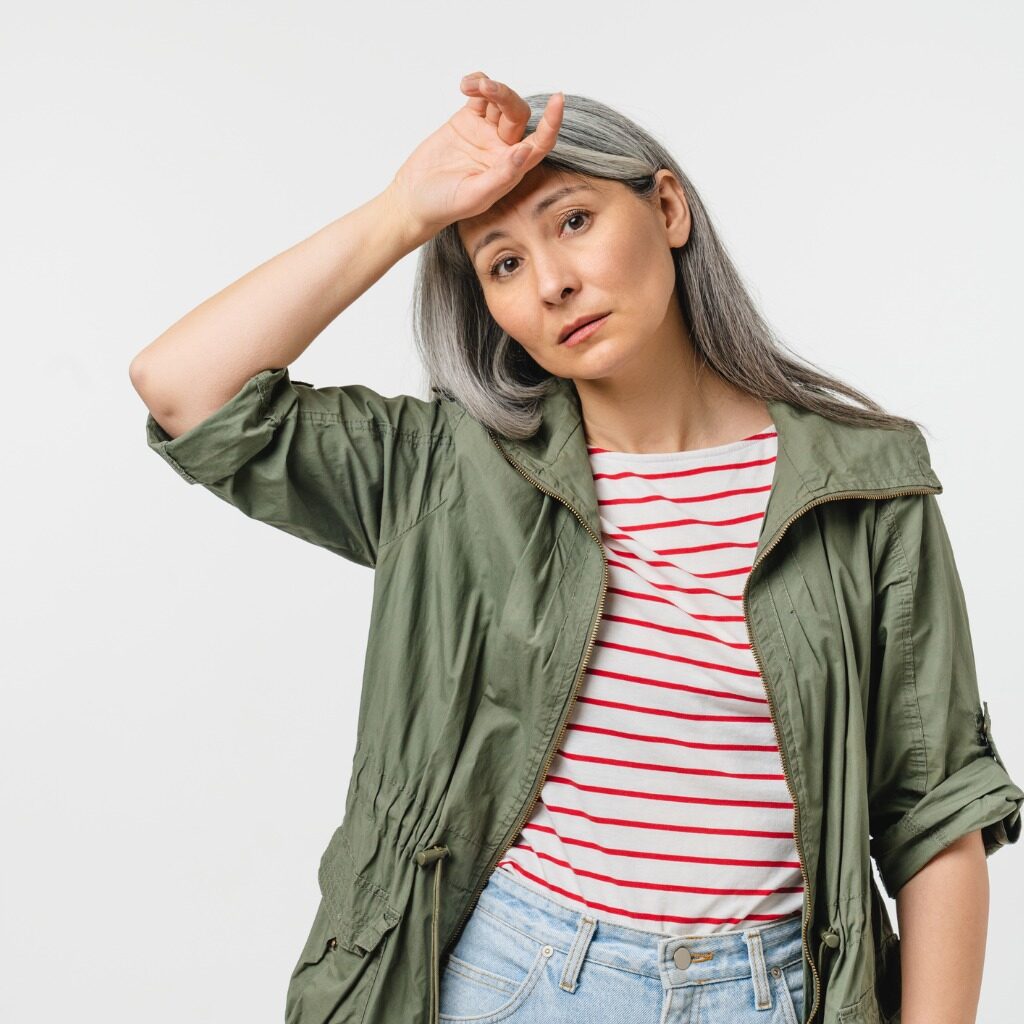 8 Ways To Get Your Sex Drive Back After Menopause
You're not sure how long ago you had your last period. But over the last several years, you've noticed lots of changes in your body: you don't stay asleep all night, you're temperature fluctuates all the time, and you dress in layers to manage hot or cold flashes. You may be suddenly sleepless, more irritable, feeling bloated, struggling with constipation, seeing sagging skin, feeling creaky, having hot flashes, even forgetting why you came into a room. 
And when it comes to sex… Well, meh.
Hormones such as estrogen, progesterone, and testosterone are what make humans feel desire in their body. With all the challenges that accompany menopause, feeling less sexual desire to be sexually intimate happens to about 79% of all women.  Why? Their hormones are decreasing. When those hormones are change, a women's physiological sex drive after menopause can feel like it's different.
What else happens to women's sex drive after menopause? 
The clitoris (the most sensitive part of a woman's body) may be less sensitive as estrogen decreases. This makes pleasure and orgasm more difficult to achieve. Furthermore, the vagina may be dry and less elastic, which might cause painful sexual intercourse further reducing the desire to engage in sexual activity. 
What can you do to get your sex drive back after menopause? 
Postmenopausal sex drive tips:
Pause
It's time to take care of yourself and lean into self-compassion. Stop judging yourself and start caring unconditionally about a very precious person — you. Mindfulness is a way to start standing along side your emotions instead of feeling owned by them. 
Self-care
Reconstructing a sex drive after menopause is feasible and possible when you can get deeper in touch with yourself and do the work of loving yourself. Like a good mother, design rituals that nurture your body and spirit.  
Here are some healthy examples:
Take a warm bath before bed in the winter.  

Breathe. Let go of your worries for 5 minutes by getting in touch with your body through breathing exercises.  

Take gentle walks — even 10 minutes makes a difference. 

Meditate and try to still the mind. 
Hormone replacement therapy
Despite recent news about hormone replacement therapies leading to certain cancers in women, the vast majority can safely use hormone replacement therapies. Vaginal estrogen is especially swift at combating vaginal dryness and increasing clitoral sensitivity.  Remember to talk to a gynecologist about particular risks before agreeing to or dismissing this option. 
Also, new research shows using Vitamin E inside the vagina, on the vulva, and clitoris is also rejuvenating.
Lubrication
Use a good lubricant every time! We highly suggest Uberlube (uberlube.com and use the code FOREPLAY for 10% off!!) Also coconut oil, yes from the grocery store!, is a thicker lubricant for women experience pain issues.  It melts at body temperature
Explore sexual arousals
Once, a friend read my book Wanting Sex Again and said to me, "I'm definitely going to ask for more foot rubs!' She was craving touch without feeling the demand of reciprocity for sex in return. It's normal to need more-than-normal amounts of stimulation to reach orgasm with a postmenopausal sex drive. Most women need 45 minutes of stimulation to reach orgasm before menopause.
Vibrators
Vibrators are a great tool to bring into lovemaking. It's one of my favorite "sex after menopause tips" to share with women. Self-exploration through masturbation is healthy and can genuinely help women rediscover what turns them on in their new bodies. 
Sunshine
A  consistent dosage of sunshine can help create better mental health. Especially getting sunshine in your eyes (don't ever look directly at the sun) at sunrise and sunset helps combat mood lability. Why is this a concern? Many women in menopause struggle with depression and anxiety. Yet during menopause find themselves needing prescriptions for an antidepressant.
There are different classes of these medications (called SSRIs: Zoloft, Prozac, Lexapro), and each one almost always decreases sexual desire, making the orgasm more challenging. You might need them, or you might not!  
Remember, stop judging yourself. If you suspect you need a prescription, talk to your doctor about the possible ways to mitigate their sexual side effects. Additionally, supplementing fish oil and oral vitamin D (talk to your doctor about the correct dose for your body) into your daily diet can help fight depression. 
Relationship
Menopause is a time of reflection for women that certainly impacts both parties in a sexual exchange or relationship. Maybe you and your partner have been in a negative cycle for years. Perhaps one presses the other for more — more sex, more together time, or more practical support — while the other seems to distance themselves.  It's time to get these issues resolved!
Sometimes emotional and sexual closeness gets crisscrossed. One wants more sex but is not seemingly interested in sharing feelings. The other wants connection but no actual intimacy. This pursue-withdraw pattern in midlife can feel like it's strangling the love and desire typically felt for your partner. 
But profound sexual connections are possible at the mid-life stage. Securely attached couples are more experimental and report experiencing a spiritual connection that is deeply fulfilling sexually and emotionally.

Erectile dysfunction 
If your partner is a man and has stopped initiating – you may worry a great deal that he isn't attracted to you anymore. Yep, we live in a cult worldwide that worships youth.  Totally reasonable to be anxious about this.  But as I've talked to about a thousand men and they've reported that for more than any other reason, stopping sex is about their own insecurities about performance. They are deeply concerned about the strength of their erections, longevity of their erections, size of their erections, their erections, and their erections.  Have I made my point?  And most men do start to have some problems with erections by mid-life. They might be loathed to talk to their doctor about getting sildenafil (Viagra). They still feel desire for you but feel so much shame in this new problem, that they shut down. This isn't your fault.  It isn't your job to get him to talk to his doctor.  But learning to resolve problems in our changing bodies as a couple that impacts sex, can help us stay connected.

Sex therapy
My podcast Foreplay – Couples and Sex Therapy has hundreds of episodes with examples of how ordinary couples might talk about this sensitive subject. This is a free resource to guide you about how to talk about sex.
Attempting to delve into these issues may require a third-party or liaison, depending.  If that is the case, then considering sex therapy is a healthy and widely supported choice. 
Couples therapy can interrupt the incessant fighting or help you and your partner reengage in a relationship that has become dull or sexless due to these stressors.   
Here's to rediscovering my sex drive after menopause
If rediscovering yourself and  your menopausal sex drive with the guidance of a therapist is your goal, Awakenings offers several services of interest. Take your time deciding which kind of therapy suits you, then give us a call, and we can help you take it from there.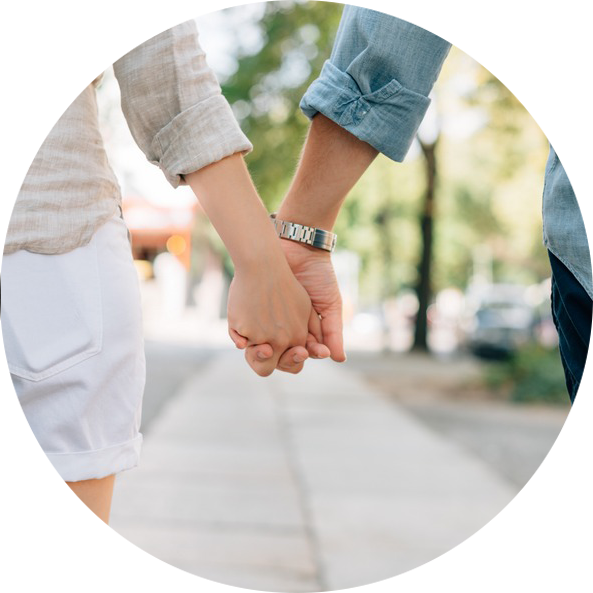 MAKE AN APPOINTMENT
Call or text 800-701-4125 for a free consultation to see how Awakenings will help you!