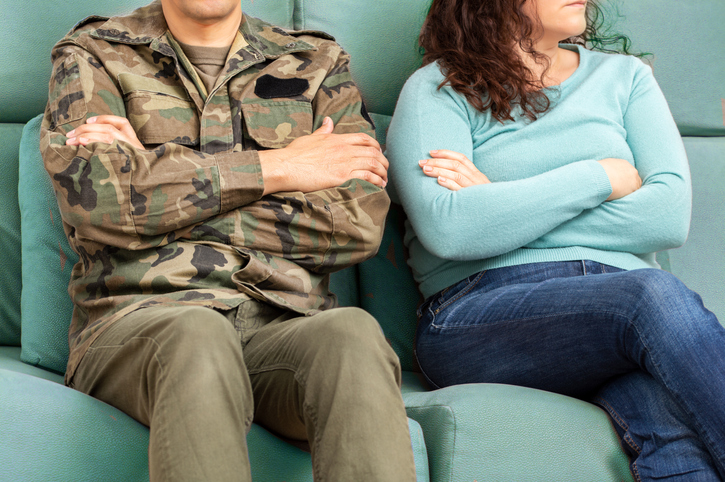 Military Couples Therapy – 7 Tips To Help with Your Relationship
I offer military couples therapy and am myself a partner in a military couple. Military couples face unique challenges from civilians in their relationships and daily lives. When I first moved to Camp Lejeune from Seattle to live with my husband, I had no idea what to expect. I knew little to nothing about the Marine Corps or how his job would really impact our lives. I was now living in a town where most people were military affiliated, which was completely different from the city life that I was accustomed to. Throughout my experience as a military couples therapist and the hours of conversations I have had with my active duty friends and their spouses, I have learned a lot about what it is like to be in a relationship while one partner is active duty. Here are the top five things that I wish I knew about being in a military relationship.
Relationship Tips for Military Couples
Communication is key, but difficult.

Many couples face a push-pull or pursue-withdraw communication pattern that can make getting through to each other difficult. One wants more connection and sharing of feelings and the other feels invaded and controlled by the request. The more one person pulls away, the more anxious the other becomes pushing harder, maybe even criticizing. The more critical their partner seems, the more withdrawn and shut down the other becomes. Unfortunately as a military couples counselor, I've seen this negative cycle result in a growing loss of connection in so many military couples. There's hope though! You can learn ways to be direct, empathic and vulnerable  through military counseling. I highly recommend using a military, emotionally-focused couples therapist! 

Social support is incredibly important

: Being a military partner can be lonely, even when your spouse is not deployed. When I first moved here, I remember experiencing frequent feelings of loneliness when my husband had to work long hours and I was over 2,500 miles away from my friends and family. What really helped with this was making friends with my husband's coworkers and other partners. The sense of togetherness and love is strong in military communities, and I always feel like I have somewhere to go if I need support. Staying in touch with friends and family though weekly facetime calls can also fight this sense of loneliness.

Use the resources offered to you

: Many bases have a lot of different ways for spouses and significant others to get support. Some bases have support groups, get-togethers, and even softball teams. If you are in need of therapy, there are resources offered both on base and off base. There are a lot of groups on social media also available to partners which can be a great place to share and relate to other spouses' experiences
Leaving and Coming Home
Deployments make communication even harder.

This may seem obvious but deployments, temporary duty station changes, and long work hours make even staying in touch technically difficult. Even though you and your partner may be physically away from each other, it's important to stay as connected as possible in these circumstances. If phone calls are not allowed, sending letters or care packages can help you stay connected and feel close to your partner. When I was unable to see or talk to my husband, I found that these letters were my lifeline. Apps like Sandbox can also expedite times in which letters are sent and received, making communication without technology a lot easier.  

Emotions may be high even before your partner deploys

. Before your spouse or significant other leaves, it is normal to begin experiencing grief. Some individuals report feelings of resentment, loneliness, and disconnection in the months before their partner deploys. Withdrawal is a way to protect oneself from loss. But to a partner who is longing it can feel like rejection. Spouses report feelings of guilt and shame following these negative emotions. Going to military couples therapy before deployment can help you and your partner work through these feelings and communicate about any fears, doubts, or hopes you have during that time. Try saying,

"I know I may seem like I've pulled back from you; I think I am already preparing to miss you. You are so important to me and I'm kinda protecting my heart already."

Homecoming can be difficult too

: When your partner is deployed, you will probably be fantasizing frequently about what it will be like when they come home. What a lot of people don't realize is that when a service member comes home, they are needing to readjust back to the civilian world. The fancy word is assimilation integration; they need to learn to live ina  non-combatant world. Your soldier may even be suffering from PTSD which necessitates immediate therapy! I've commonly heard partners describe their active duty partners as "robots" when they return and have difficulty connecting. Just like it took time to adjust to the deployment, it is normal to need time to assimilate. You and your partner have spent months being away from one another and getting used to having your own routines. This is another time where military couples therapy can be incredibly beneficial to help process through this transition. Tips:

Feel all the feels

– they need to take time to emotionally process their deployment.

Self-care

– you've been holding down the fort and now

they

need self care? It may not seem fair! But getting through reintegration means – rest, exercise, healthy food and simple family and friends gatherings. Alcohol should be limited (not your job to say this.)

Be specific about homecoming celebration wants

– there is so much to explain; life away was so different. It's hard to come into a group of people who have no earthly idea what you've just been through. In the beginning, keep it to people who have compassion.

Sex and intimacy may present itself as a challenge; in fact 70% of veterans with PTSD experience difficulties with libido. If you imagined a hot and heavy reunion and are disappointed because your partner doesn't seem to want it – you're not alone. Why does this happen? First – it's not you. PTSD means the vet has to be vigilant. It's hard to relax and enter the safe space of sexual intimacy if you are anxious about being attacked. Awakenings Center offers military couple's therapy and/or sex therapy at a discounted rate for military couples. 
Being in a military relationship is not easy, but I hope that these tips can help you navigate through your experience. Establishing a solid support system, maintaining communication, and understanding what to expect before and after long trainings and deployments can make things feel less heavy and overwhelming. Feelings of grief and loneliness may arise, and therapy can be a great tool to work through these feelings.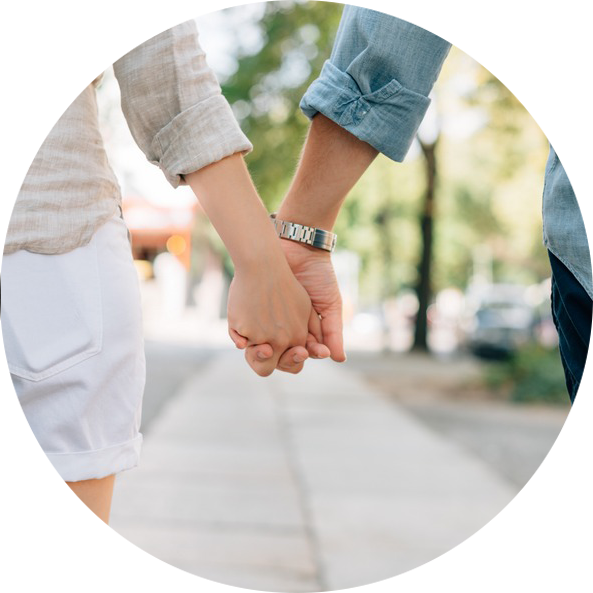 MAKE AN APPOINTMENT
Call or text 800-701-4125 for a free consultation to see how Awakenings will help you!