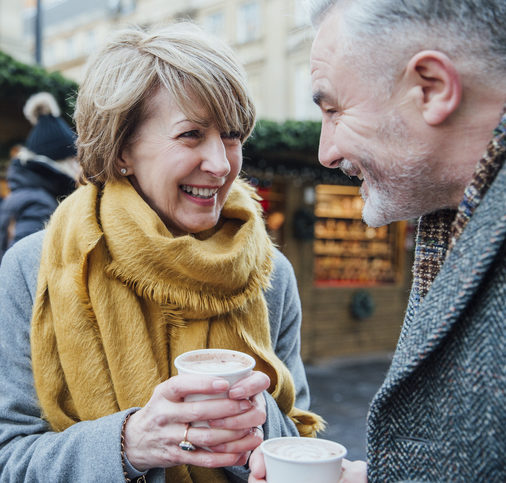 Sex and Dating After Divorce – Are You Ready?
Are you divorced and thinking of entering the dating scene for the first time since your marriage ended? One of the strongest human drives is to feel deeply attached to another person. It's healthy to want company, and to want sex. 
If it's been years or even decades since you last met a stranger for drinks and dinner, you may have a number of questions about if, how, and when to date and/or become sexually active again. 
I often coach people who are reentering the dating scene after having gone through a divorce. Here are of the most common concerns:
When Am I Ready to Date After a Divorce?
Sometimes a specific amount of time is recommended post-divorce before beginning to date or have sex, but I find such advice artificial and over-generalized. It's important to acknowledge that often, the parties involved have begun processing the end of an empty marriage before it's officially over, making timelines irrelevant.
Certainly, after experiencing the loss of a marriage, it's important to make sure you're emotionally healthy enough to partner with someone new. While readiness is measured subjectively, these three questions can help you determine whether you're really prepared to date:
Is my self-esteem repaired enough so that I feel like a worthy, desirable person on my own?

Can I experience a pleasant evening in another person's company without recounting miseries related to being with my ex-partner?

Am I ready to deal with rejection again, should this prove to be a one-off date and not the beginning of a relationship?
How Long Should I Wait to Have Sex After a Divorce?
While everyone will have their own sex readiness timeline, some see dating after divorce as an opportunity to explore the variety of sexual partners now available to them. In these situations, the only pre-requisite for sex may be that both partners find each other attractive, and/or the sex is convenient. 
Before jumping into sex after a divorce, take some time to consider your own feelings about sex. Do you want to have sex simply for pleasure or does it have deeper meaning for you? If having sex means you start to care for the person and expect that in return, you should wait until that connection is well established. Even if the sex is good, there's absolutely no guarantee that the person will want to see you again.
Also, keep in mind that "sex" doesn't have to mean actual intercourse. It can be delightful teasing touches, outercourse (touching and rubbing fully clothed), or erotic massage, or it might mean sexting and phone sex. Be comfortable expressing your preferences before getting swept into any scenario.
Feeling Safe Having Sex After Divorce
I recommend making sure you've gathered enough information about your potential sex partner to ensure that they are who they say they are. You may want to give yourself a few dates to gather enough information to put you at ease. 
There's also sexual health to consider: Have you discussed with your date their health history of STD's as well as revealed your own? Are you both willing to use a condom? A condom is an absolute necessity today since people tend to feel shame and lie about existing health conditions, and/or not even know they're carrying an STD.
Be Prepared for Post-Divorce Sexual Anxiety
Having sex early in a relationship can be super hot. Since we don't (yet) care about our new sexual partner's opinions of us, we can more easily let go of our inhibitions, and the result can be fireworks.
For many men, though, the anxiety of a first sexual experience with a new partner causes premature ejaculation or dysfunction. For women, even those who normally orgasm easily may experience lower arousal and more elusive orgasms during first-time sex with a new, unfamiliar partner. She may need reassurance that her lover wants to know what she likes, but her partner may be too nervous to ask.
Evaluating Sex After a Post-Divorce Date
The quality of early sex in a post-divorce encounter doesn't always indicate how good it could get. Playfulness and talking easily are green flags. Honesty about their involvement with others is a minimum prerequisite to keeping yourself sexually healthy.
A person who doesn't care about your pleasure is a red flag. If you feel rushed into something that you're not ready for – stop, take care of yourself.
Finally, keep in mind that great sex in the long haul comes from being emotionally open, feeling safe to take erotic risks, and knowledge of your partner's and your own body. These characteristics will take more time to cultivate.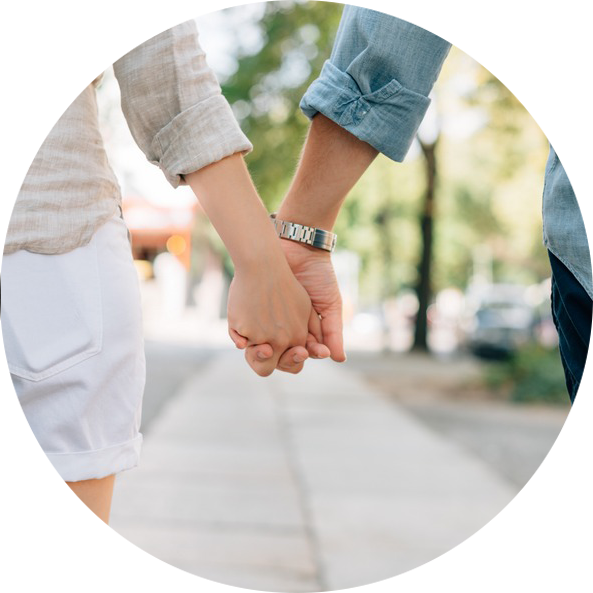 MAKE AN APPOINTMENT
Call or text 800-701-4125 for a free consultation to see how Awakenings will help you!