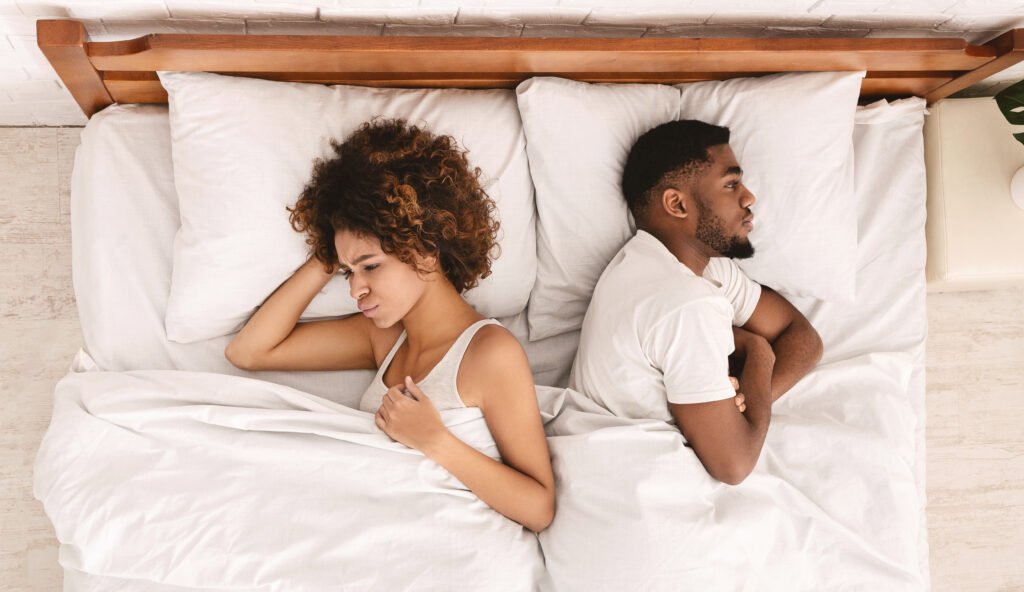 Sexual Disconnection is Fatal to Relationship
Sexual Disconnection is Fatal to a Romance
By Dr. Laurie Watson, PhD, LMFT, AASECT Certified Sex Therapist
Sexual disconnection means the couple has lost their vibe, their juice, their sexual attachment. Sexual dysfunctions can usually be fixed. Most of us, however, don't have language or experience to talk to each other about the real feelings generated about the sexual dysfunctions. Most couples are smart enough and able enough to solve all their sexual problems, except for the way emotions get in our way of staying connected and vulnerable. At Awakenings, sex therapy can help you get your connection back!
Four Things We Do that Create Sexual Disconnection
The real problem is what is going on in our emotions and how we get reactive and then lose our ability to problem solve. Here are some of the common shut downs:
We tell ourselves about ourselves…. we are poor lovers, "not enough" in some way, unattractive,
What we tell ourselves about our partners… maybe selfish, uncaring, is frigid, doesn't love us
We worry…. that it means we are not compatible, that our partner will reject us, that someone else will be better for our partner
When something goes wrong in bed.. our body responds and not in a good way – fight (argue or accuse), flight (get out of bed or never get in the bed), freeze (maybe if I don't say anything my partner will not get so angry)
Four Things We Can Do to Strengthen Sexual Connection
Everybody needs to work at sex and make adjustments over time.
My partner may have forgotten what I asked for, my partner might be afraid to address this lest there be conflict
Sexual problems are normal and I can find good resources to solve the way our emotions and sexual feelings interact
I'm going to wait until I feel calm but I WILL set a date with my partner this weekend to talk about what is happening in our sex life.
How can you and your partner align your emotional and sexual cycles?